Alex4 official distributor of La Voix du Luthier

Welcome Alex4

As part of the development of La Voix du Luthier, we are pleased to announce that we are now distributed by Alex4 Distribution GmbH. The standard version of the Onde is now available for shops in Europe and US from our distributor's website (you can see the official announcement here).
ALEX4 Distribution GmbH
Vertrieb für elektronische Musikinstrumente
www.ALEX4.de
+49 (0) 30 / 6165100-40
info@ALEX4.de
Lessingstr. 98, 100 | Haus 11
13158 Berlin, Germany
Shops where you can experiment Onde or Pyramids

Modular Square (France – Paris)
47 rue Sedaine
75011 Paris
Phone: +33 (0)1 43 55 15 49
Open to the public from Tuesday to Saturday 1.45-6.45 PM
The Midium (United States – California)
CAREFULLY CURATED SPECIAL AND UNIQUE SYNTHS, MUSIC MACHINES, FX, AND ACCESSORIES
Email: info@themidium.com
We may also be reached by phone, Monday through Saturday from 10 AM Pacific to 4 PM Pacific, at 661.666.7293.
Sound Of You (Poland – Warsaw)
Wasiutynskiego 15,
00-707, Warsaw, Poland
+48 508 089 242
Feel free to contact us at info@soundofyou.eu
Want to listen to the Onde?
If you want to listen to the Onde wherever you are in Europe or US, feel free to ask your favorite music shop to contact Alex4 who will be able to provide an Onde to your store.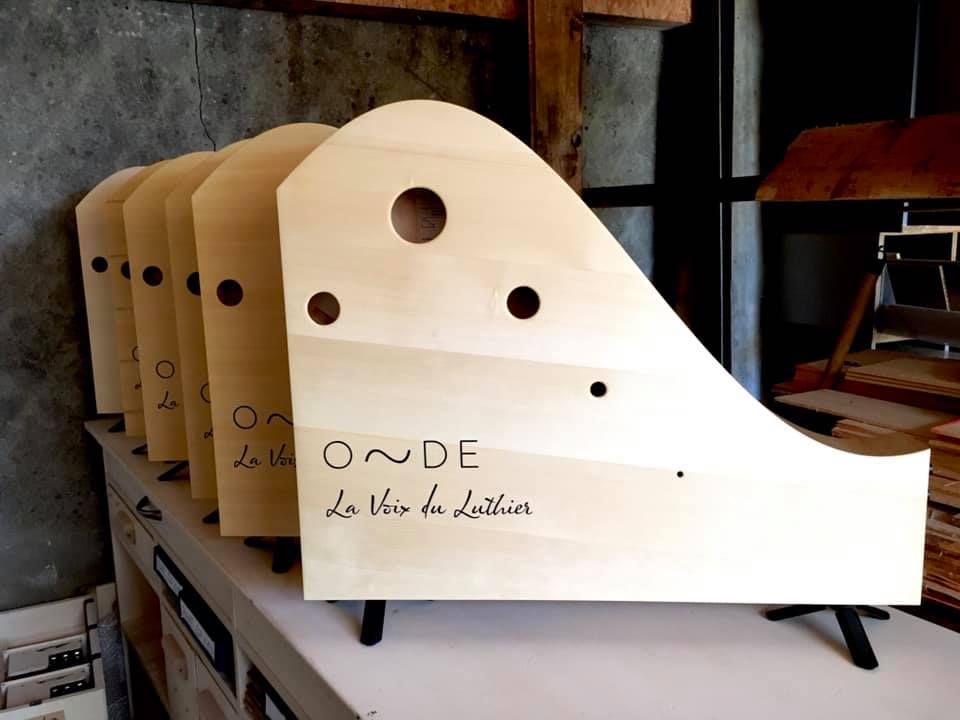 Need for information ? Contact La Voix du Luthier