Acoustic resonators for electronic instruments and guitars
La Voix du Luthier has designed two new acoustic resonators that could be compared to speakers  using traditional wooden soundboards instead of speaker cones!
These self-powered resonators, designed in collaboration with Haken Audio, give the sound of a luthier's expertise in acoustics to any electronic musical instrument, guitar (acoustic-electric, or electric), electric violin, theremin or…Ondes Martenot, and can even be used as a high end bluetooth speaker.
These novel resonators…
generate a 3D auditory space, just like a traditional acoustic instrument,
have two fine wooden traditional soundboards with oppositional placement that are complimentary sounding, further enhancing the 3D experience,
allow electronic instrument to be played harmoniously with any acoustic instrument,
enhance any electronic signal, imparting a carefully balanced acoustical environment into the source, immersive like an acoustic instrument.
What are the Onde and the Pyramid ?
With the Onde and the Pyramid, the sound directly comes from the vibrations of the 2 soundboards. There is no speaker cone inside, only acoustic exciters transmitting the vibration into the wood. It is the same principle as for an acoustic guitar: the strings themselves make very little sound, but they are transmitting their vibrations to the sounboard through the bridge, and what you hear is the sonic amplification via the soundboard. In our case the exciter is acting as the bridge and tansmits the electric "vibrations" to the wood. Contrary to a traditional speaker which is very directional, the Onde and the Pyramid are omni-directional. It is a very dispersive and immersive sound. In spite of this immersion effect transients are not compromised, in fact users have reported that transients are more accurate than on traditional speakers. These resonators are not sonically «neutral», as they are not meant to be: they offer a coloured sound carefully tuned by the luthier. See the "The main characteristics" section below for more information.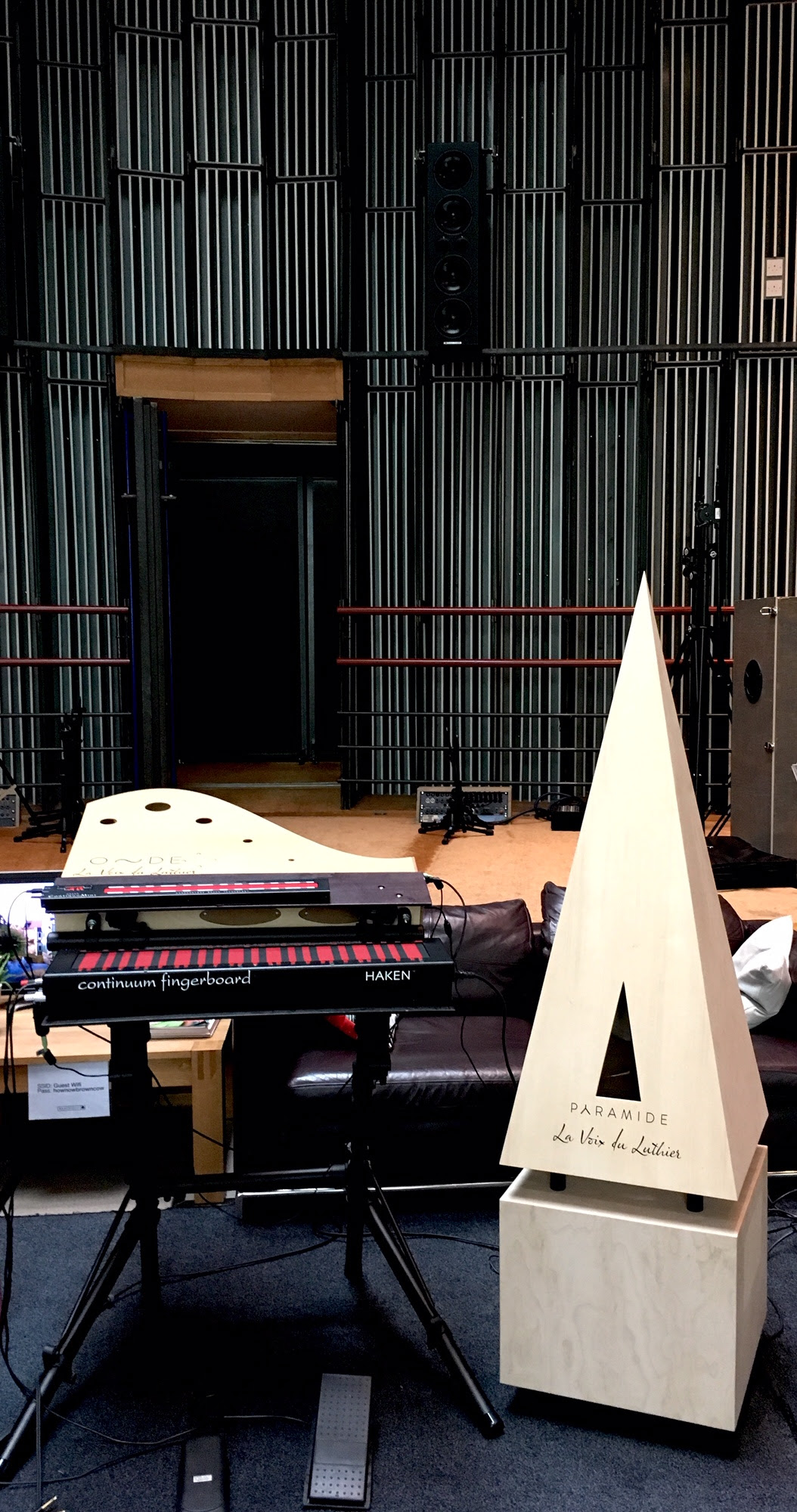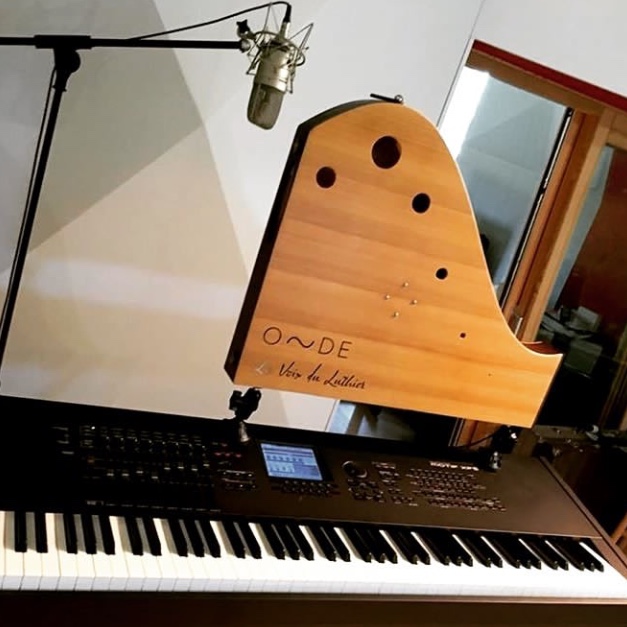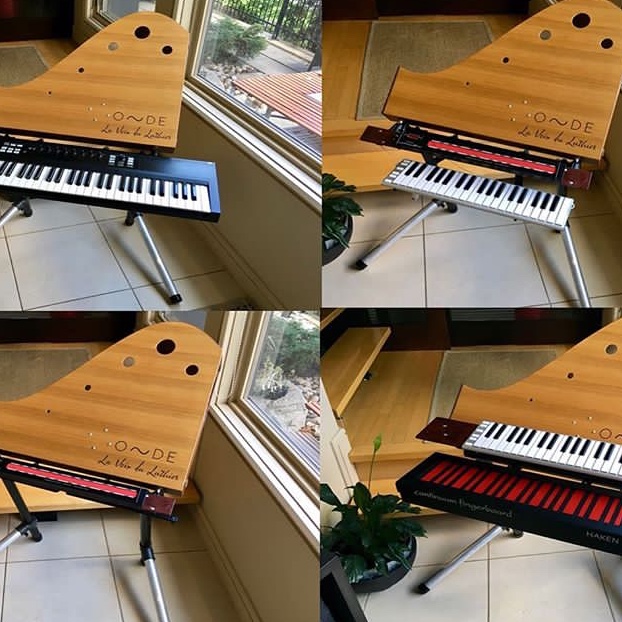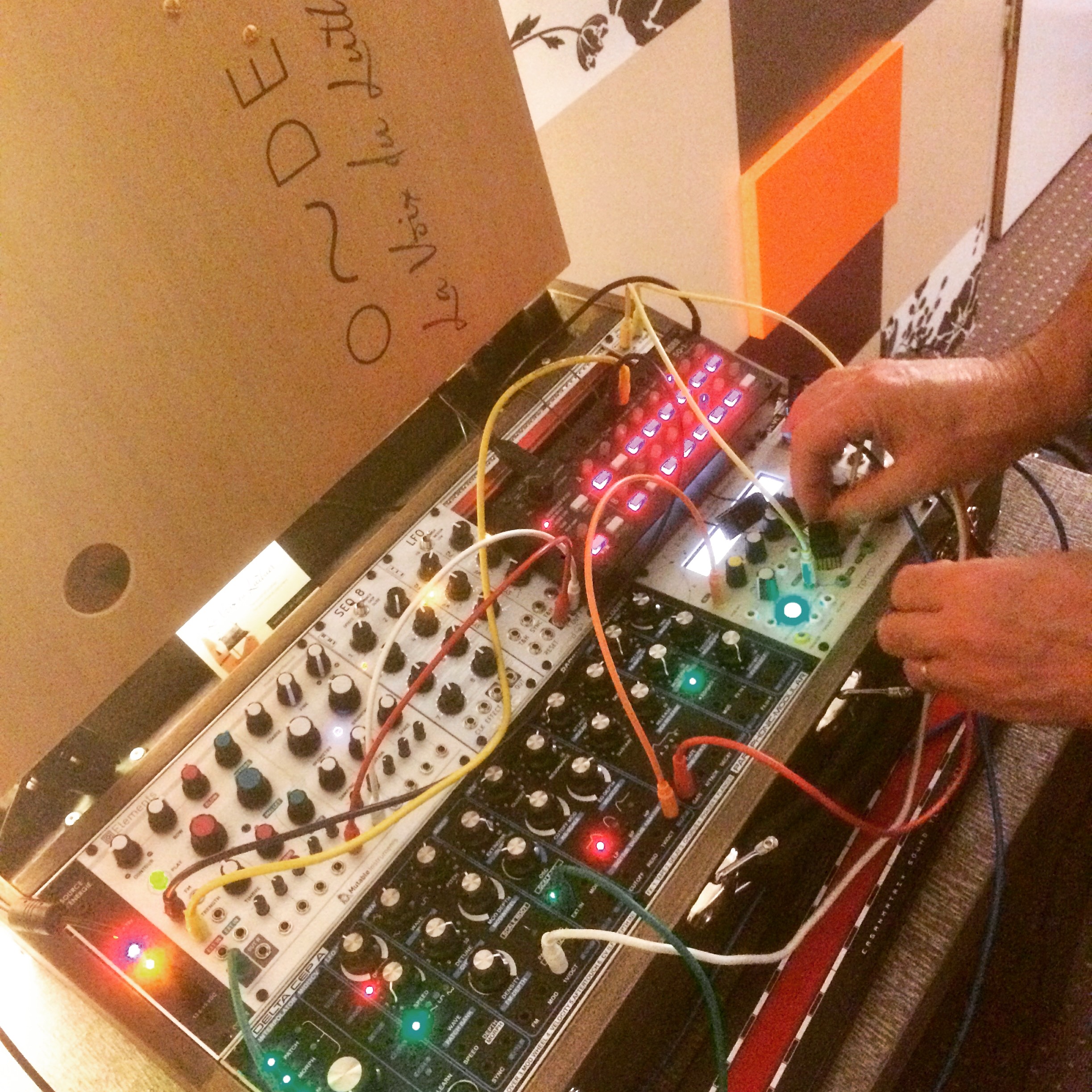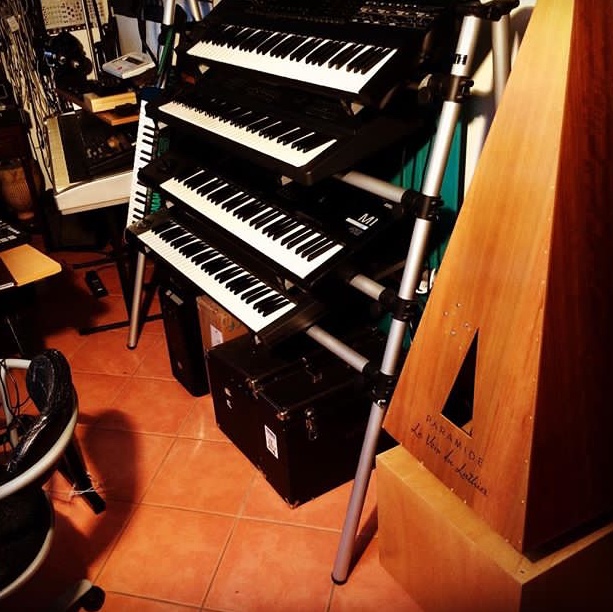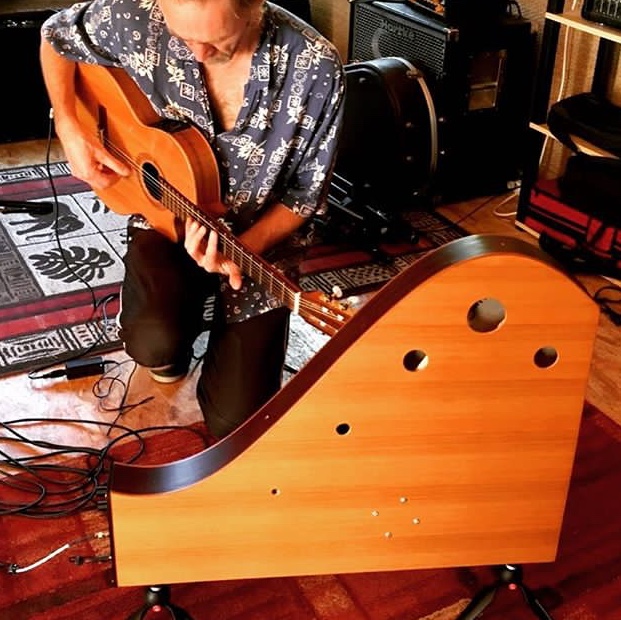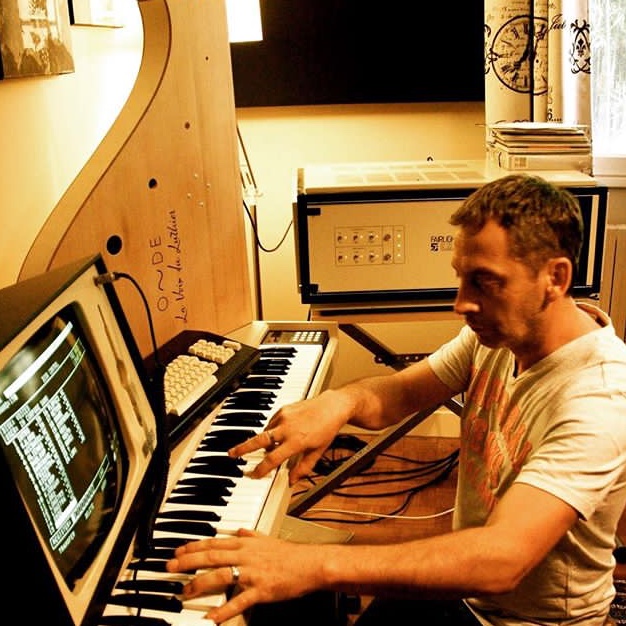 Use them with your electronic instrument, guitar, violin, computer or smartphone …
The Onde and the Pyramid can be used with any electronic instrument (synth, modular set-up, portable devices, iPhone/iPad, etc.) and any electro-acoustic instrument (electric guitar, acoustic guitar or violin with pickups, or any instrument having an analog audio out). You can also use them to listen to any music (since they are Bluetooth receivers). However not being sonically neutral means that the sound you will get will be slightly different from the one you are used to. It is mainly a matter of taste, but it is usually recognized that they sonically augment a light and clear mix, and will be less interesting for heavy or a very compressed mixes. They have been tuned to produce a sound level consistent with acoustic instruments, so you can play together with a piano and will still be clearly heard (even if the piano plays loud!).
How different are the Onde and the Pyramid ? 
There are several differences between the Onde and the Pyramid. Most obvious is the shape and size but there are also differences in the technical specifications. The Pyramid has a wider frequency spectrum range and is also a bit louder. The Onde has been designed to be easily portable and used in a variety of different situations (several positions for feet attachments, or directly attached to an instrument, or on specific stands, etc.), whereas the Pyramid has one single standing position, most likely sitting directly on the floor. Their sound colours are also slightly different (more oriented to the warmth of sound for the Pyramid, and with a slightly stronger focus on brightness for the Onde). The Onde is provided with a Class-D amplifier, the Pyramid is provided with either a Class-D or an amazing very high end pure Class-A amplifier.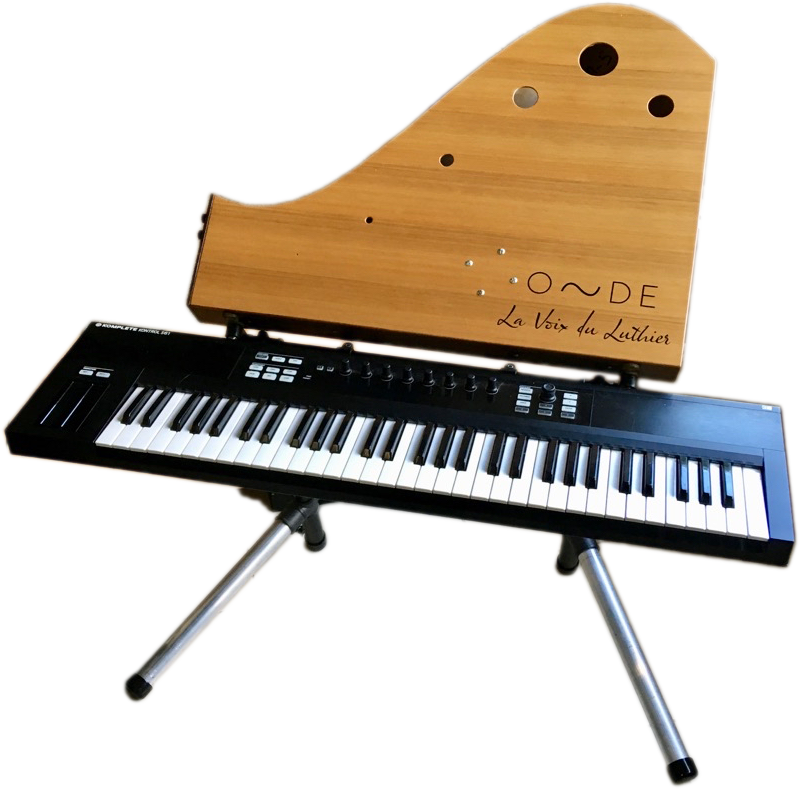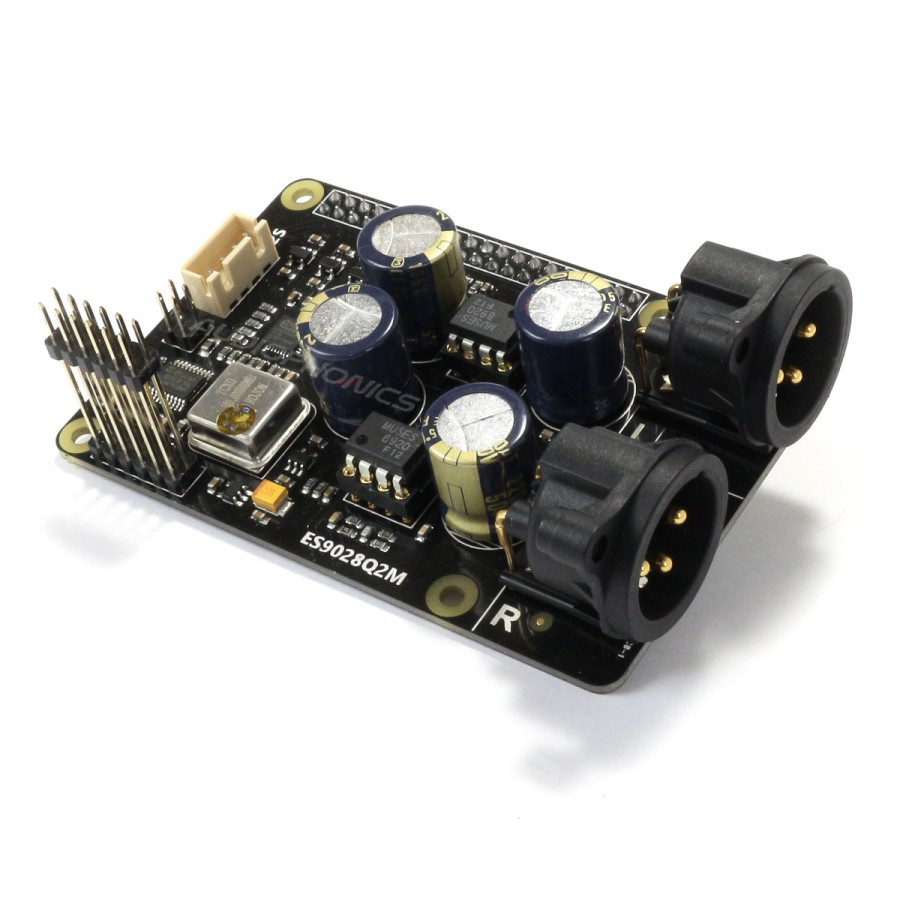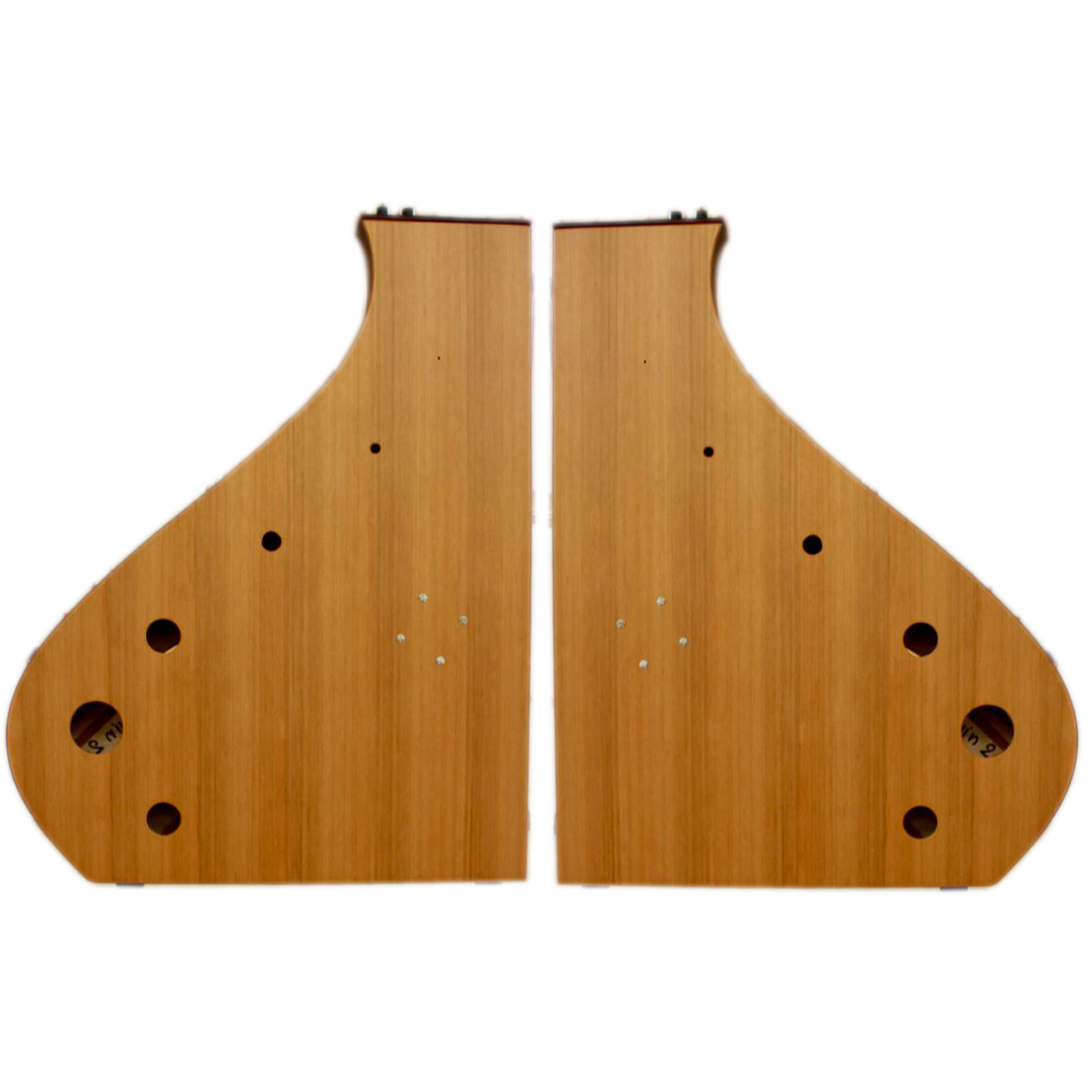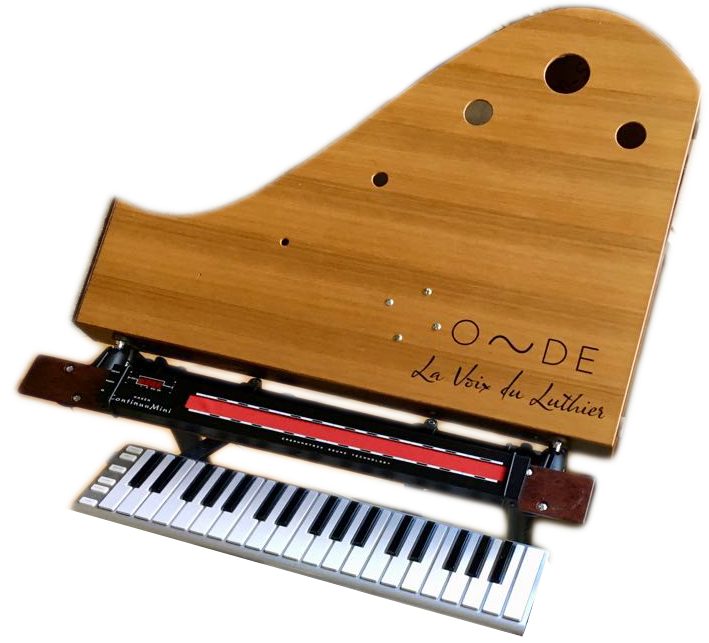 More than stereo: they naturally spatialize the sound.

You may wonder if you would need two to accommodate a stereo sound source. The answer is no: with the two soundboards and using a stereo input, an Onde or a Pyramid will give you a very immersive and spatialized 3D sound. It will be quite different from stereo but in ways even more interesting. However, if desired, you can still use two of them for more a traditional stereo sound spread and have a complimentary immersive sonic field. 
It's a musical instrument
The Onde and the Pyramid are not any more fragile than an acoustic guitar. The most "fragile" component would be the front soundboard, exactly the same for a guitar. Treat the Onde with the same care as any quality acoustic instrument, like a violin or guitar. The Onde is provided with a soft case (or with an optional wooden hard case to go in the hold of a plane) that will allow to easily carry them: they are designed to be mobile.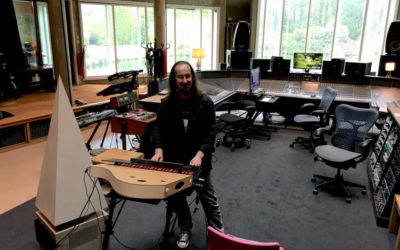 Comme annoncé, l'Onde ne sera plus au tarif Kickstarter de 858€ / HT mais sera à partir du 14/09/2020, 21h (Paris) commercialisée au tarif de 1164,40€ / HT. Ces nouveaux prix s'appliqueront chez nos distributeurs et sur notre shop en ligne. As announced, the Onde will...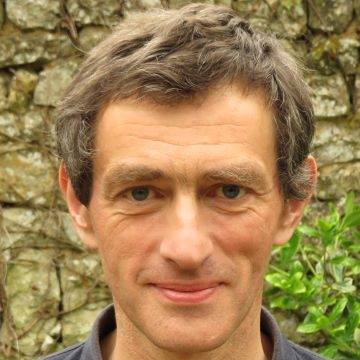 Marc Lucas
Master luthier, designer of numerous guitars and the innovative Cantate.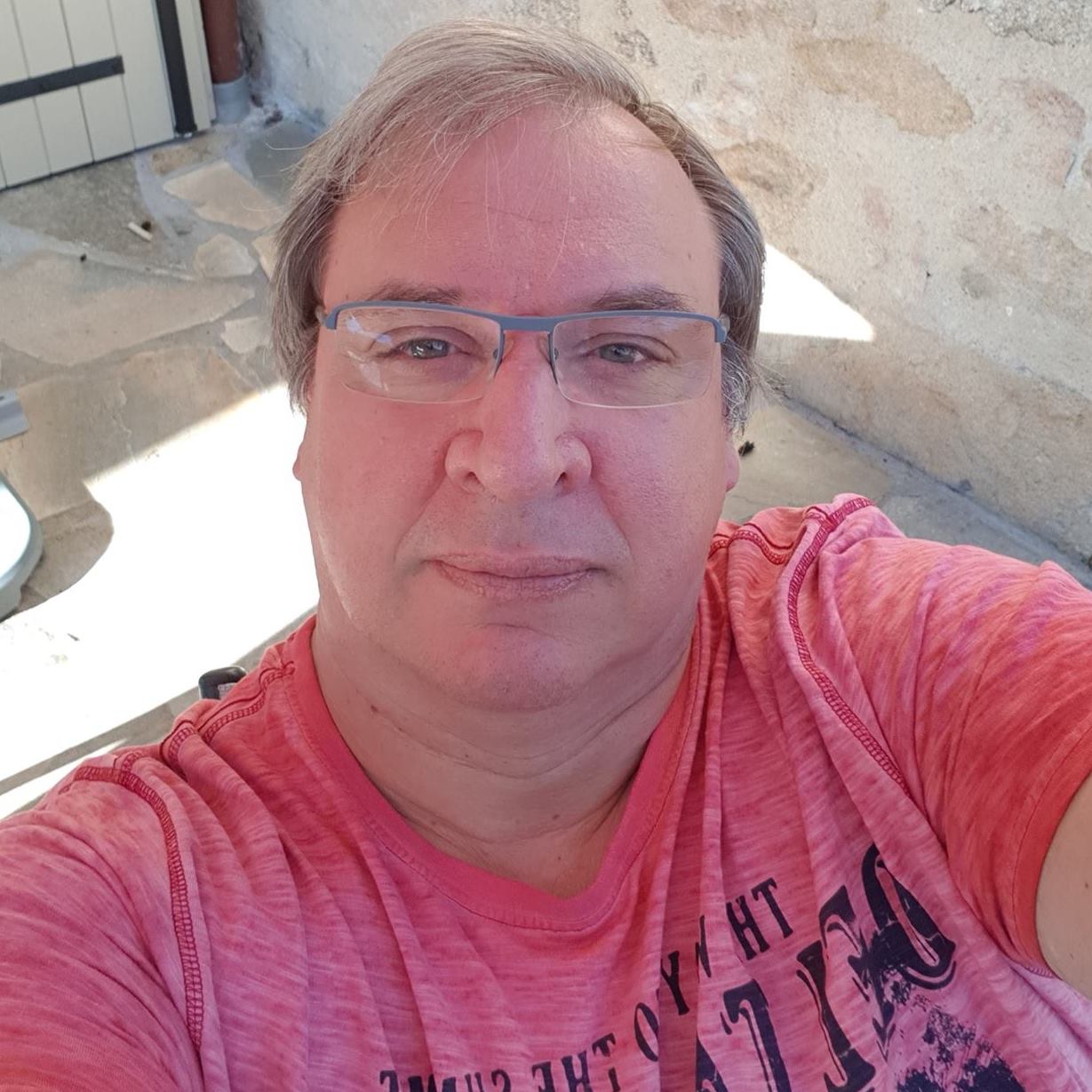 Amplifier design concepts and execution, specifically implemented for La Voix du Luthier.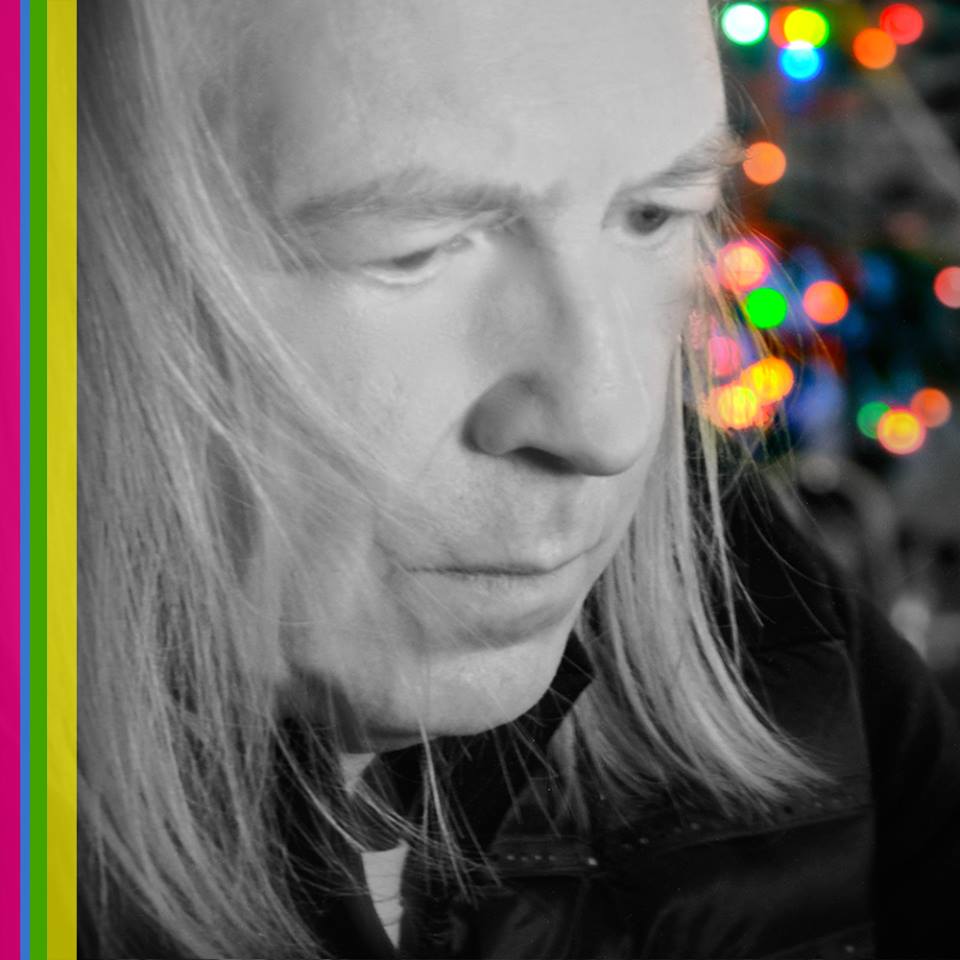 Co-founder of the band Deep Forest. Grammy Award in 1995, and a World Award for best world music album.
Two possible vertical standings: the Onde can stand on both of its flat sides thanks to the 2 provided tripod feet.
Onde flat: the Onde can stand horizontal thanks to 3 provided wooden feet. In this configuration remember that nothing should touch the soundboard: it would harm the sound and possibly be noisy from this direct acoustic coupling with the soundboard to another surface.
Attached to a synth: when securely attached to your synth (we are providing a whole set of mounting options), it will transmit the sound vibration directly to your fingers through your instrument's case!
On stands with a synth (or anything else): one of the mounting options uses necks that you can easily attach to the tubes of an X-stand or nearly any traditional stand.
With a guitar or a violin: vertical or flat, just connect (mono 6.35 Jack adapter provided)!
Through Bluetooth: turn on Bluetooth (or APTX) on your phone, tablet, or computer, connect to "La Voix du Luthier" and play your music!
With a Bluetooth backing track: while playing a backing track via Bluetooth you can still connect your instrument to the Onde via the jack input and play over the backtrack.
Outdoors (powering your USB powered synth) : with the battery option, you can power your portable synth or device via USB, go in the middle of the (deep) forest and play (1/2 to 1 day depending on the connected device and playing volume).
As a complement to a traditional HIFI or studio sound system: people are used to adding a subwoofer to a traditional audio system, just in that same way you can add an Onde! It will highly enhance your sound spatialization, and all the transients. You will hear things you never heard before.
Infinite number of mounting possibilities thanks to supplied Kodak mounts: the Onde is provided with 8 Kodak screw mounting points, meaning that you can use an amazing number of mounting options initially design for camera, GoPro, etc. and with a small 1/4 to 3/8 adapter also use all traditional music stand (mic stands, lighting stands, etc.).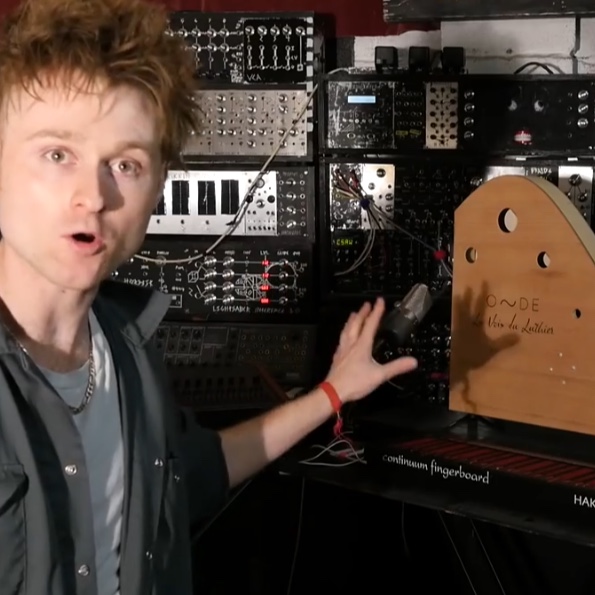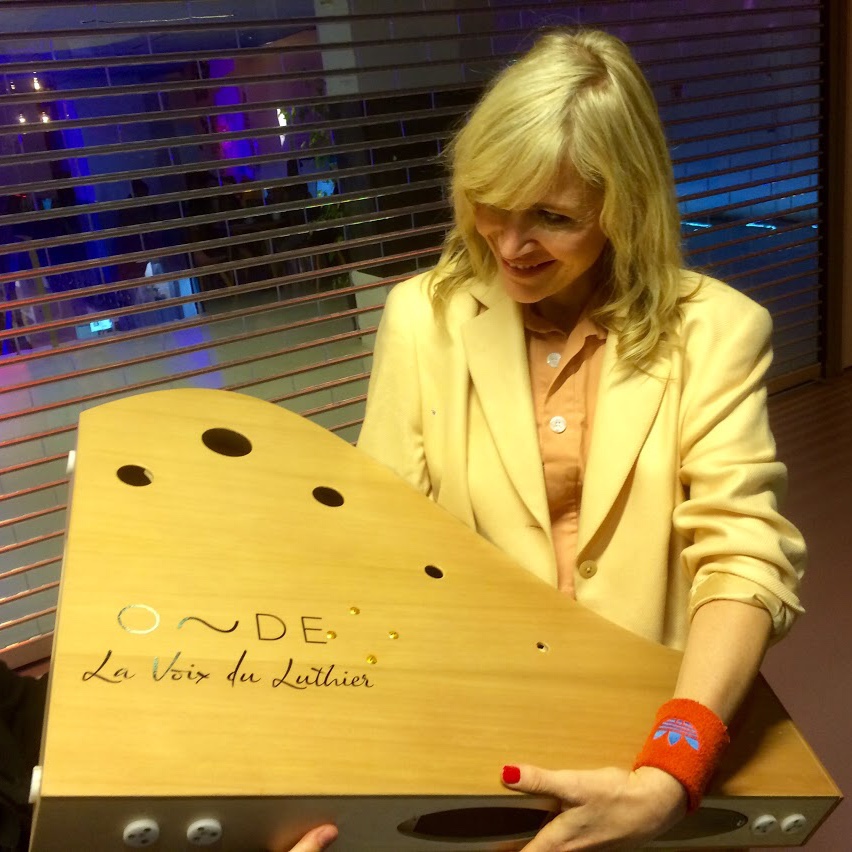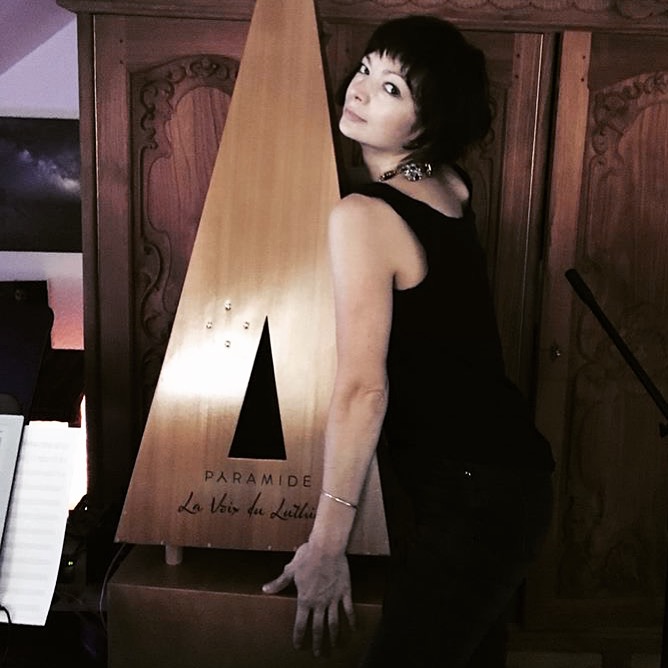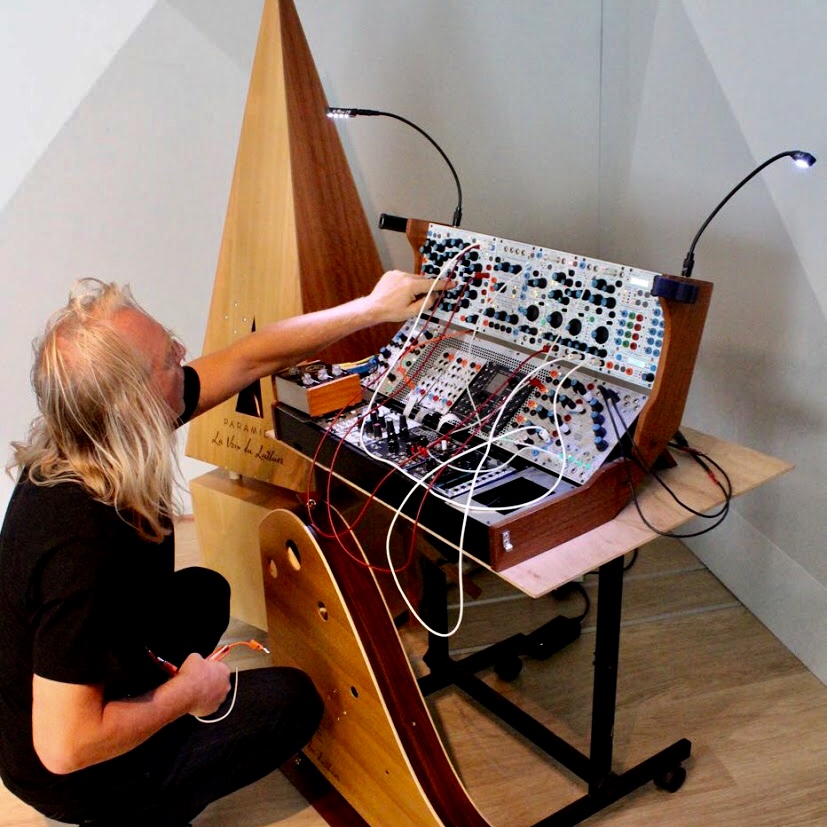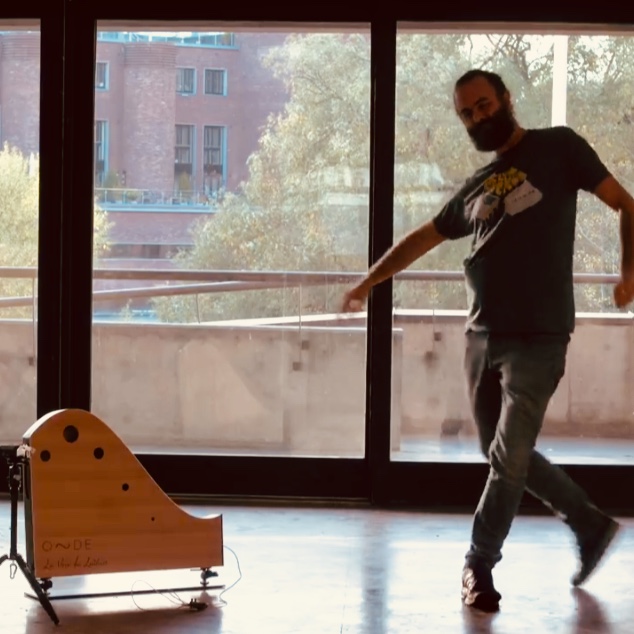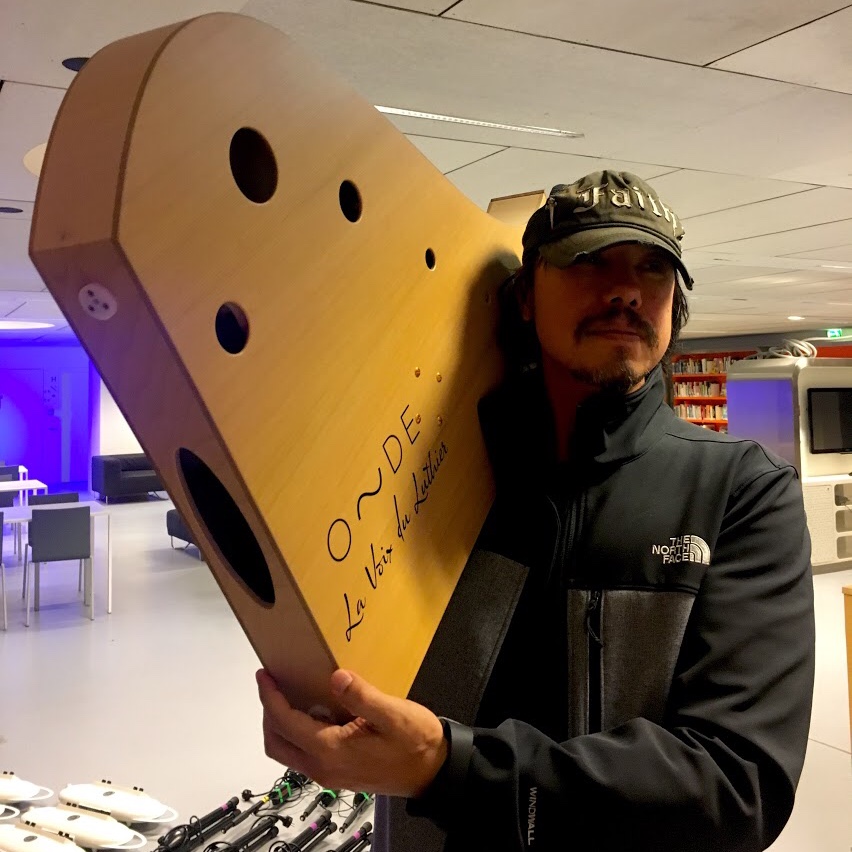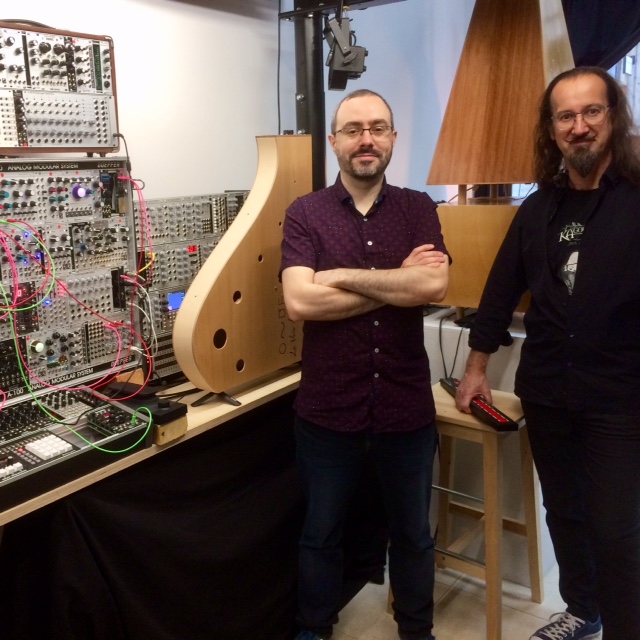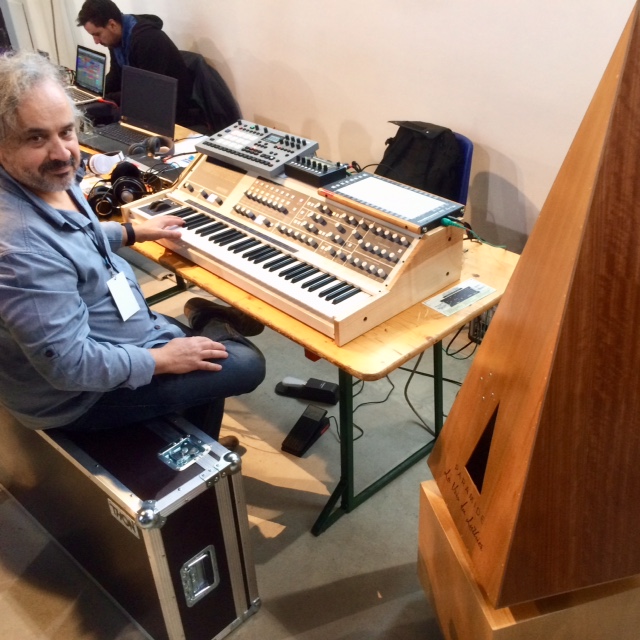 Need for information ? Contact La Voix du Luthier