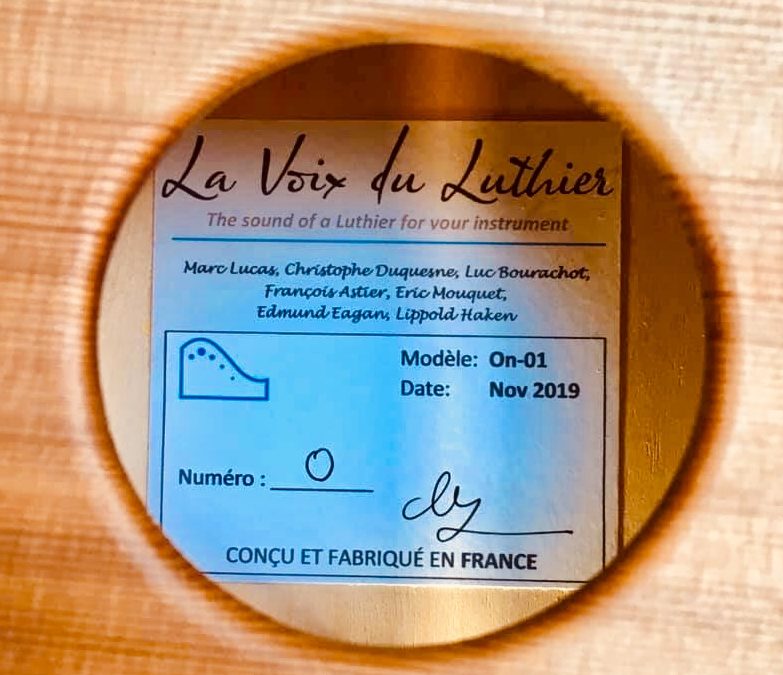 The very first Onde from production.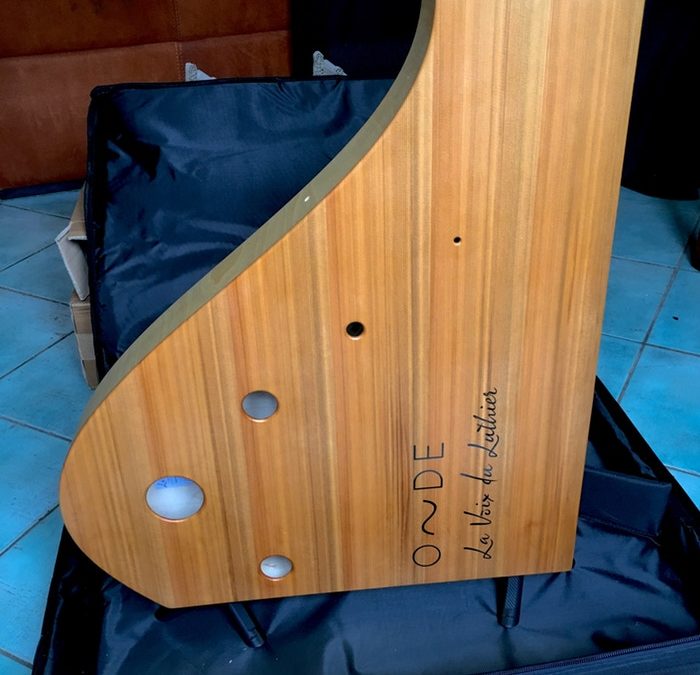 Marc, our stringed instrument maker, has finalized the production Onde number 0. The one done to check that everything is fine, in order to fix any possible remaining details about shipping. As a real life full test, he shipped it to Christophe. So that's also a...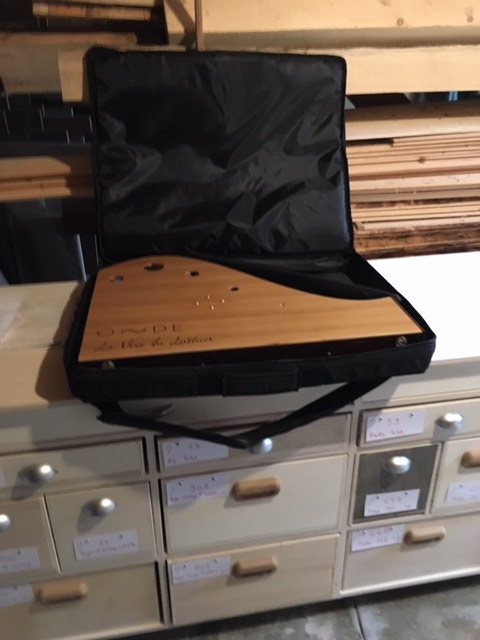 Here are some news as we will very soon start the production and shipping of the Ondes. Last week, from Monday to Wednesday I was at Marc's workshop to set the last details in order to be able to start the production and I also assemble 10 drawers  of amplifiers...